How This Frozen Yogurt Shop Quadrupled Their Following Overnight
Demi Lovato landed herself in hot water after going off on a small dessert shop.
An LA-based frozen yogurt shop named The Bigg Chill found itself at the center of some drama last week after singer Demi Lovato went on an Instagram rant claiming that they promoted diet culture and praising disordered eating. 
The drama started when Demi, who has been open about her past substance abuse, body image issues, and an eating disorder walked into their store and spotted sugar-free cookies while ordering. "Finding it extremely hard to order Froyo from @TheBiggChillOfficial when you have to walk past tons of sugar-free cookies/other diet foods before you get to the counter," she wrote on Instagram stories, accusing the shop of "harmful messaging" and using the hashtag #DietCultureVultures. The Bigg Chill defended itself on Instagram, saying, "We carry items for Diabetics, Celiac disease, Vegan and of course have many indulgent items as well."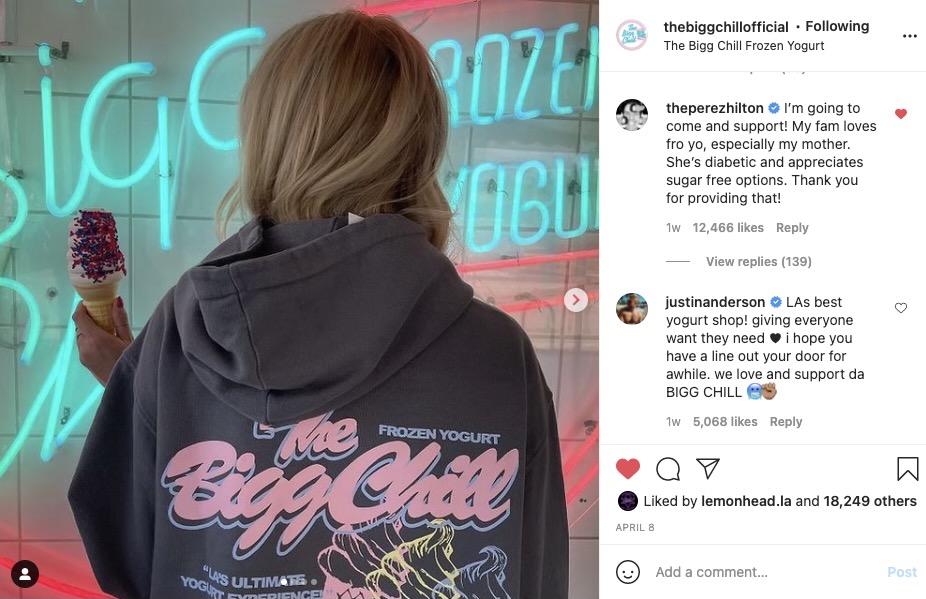 After facing unexpected backlash, Lovato apologized and explained that the cookies should be labeled differently. "In LA it's really hard to distinguish diet culture vs. Health needs." She says, "This is a hard thing to live with on a daily basis." Adding, "My intuition said speak up about this, so I did. And I feel good about that. What I don't feel good about is some of the way it's been interpreted and how the message has gotten misconstrued." Her response has received mixed reactions from fans and critics alike. One Twitter user stating "My condition is not your Trigger warning. Please stop." Another account defends Demi saying, "you are all missing the point. She's upset by the messaging of the product which says "guilt-free" thus implying that eating sugar is a guilty act."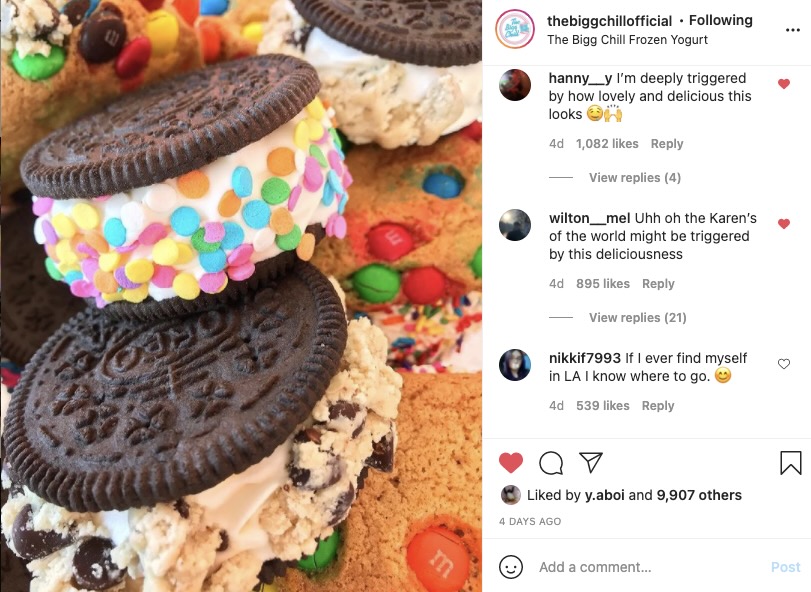 Bigg Chill has continued refusing to back down. "We have not heard anything from Demi since her 'sorry, not sorry' apology on Monday. We have not heard from her team." Going on to announce that they will not be getting rid of their cookies or changing their menu and sharing a video with Demi's signature song "Sorry Not Sorry" playing in the background.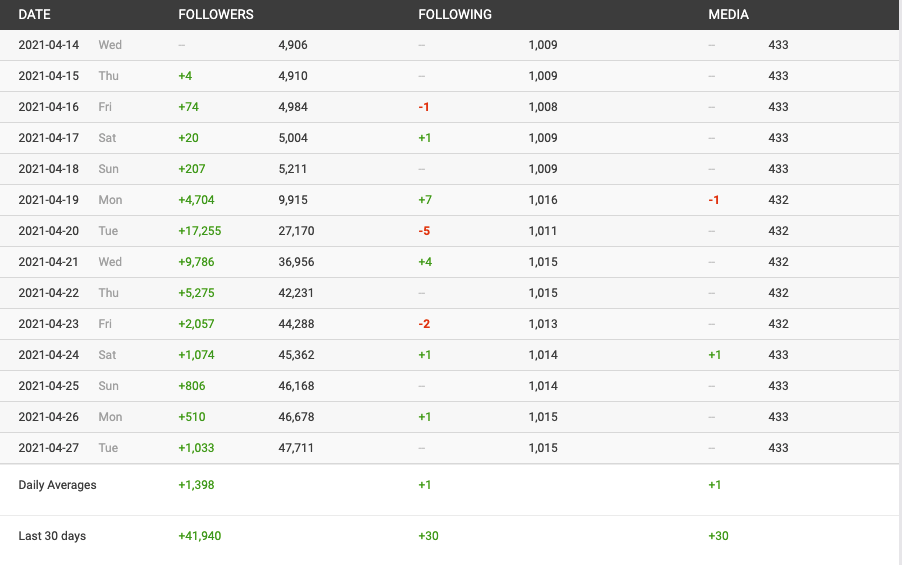 Whatever your take is on the situation, the clear majority favor the Bigg Chill. Before the drama, Bigg Chill had just under 5,000 Instagram followers. But just one day after the fiasco, they experienced overwhelming growth, gaining over 17,000 followers in a single day and averaging more than 1,400 new followers daily after that. A post uploaded onto their Instagram on April 8 has received support from celebrities such as Perez Hilton and Patrick Schwarzenegger. Both express their continuous support for the froyo shop and its dietary options. Bigg Chill's latest Instagram post was uploaded on April 24, thanking their followers and customers for the overwhelming support. One follower replying with "couldn't have paid for better publicity."
We attempted to reach Demi and The Bigg Chill for comment and haven't received a response yet.