A Month of Content Ideas for February 2022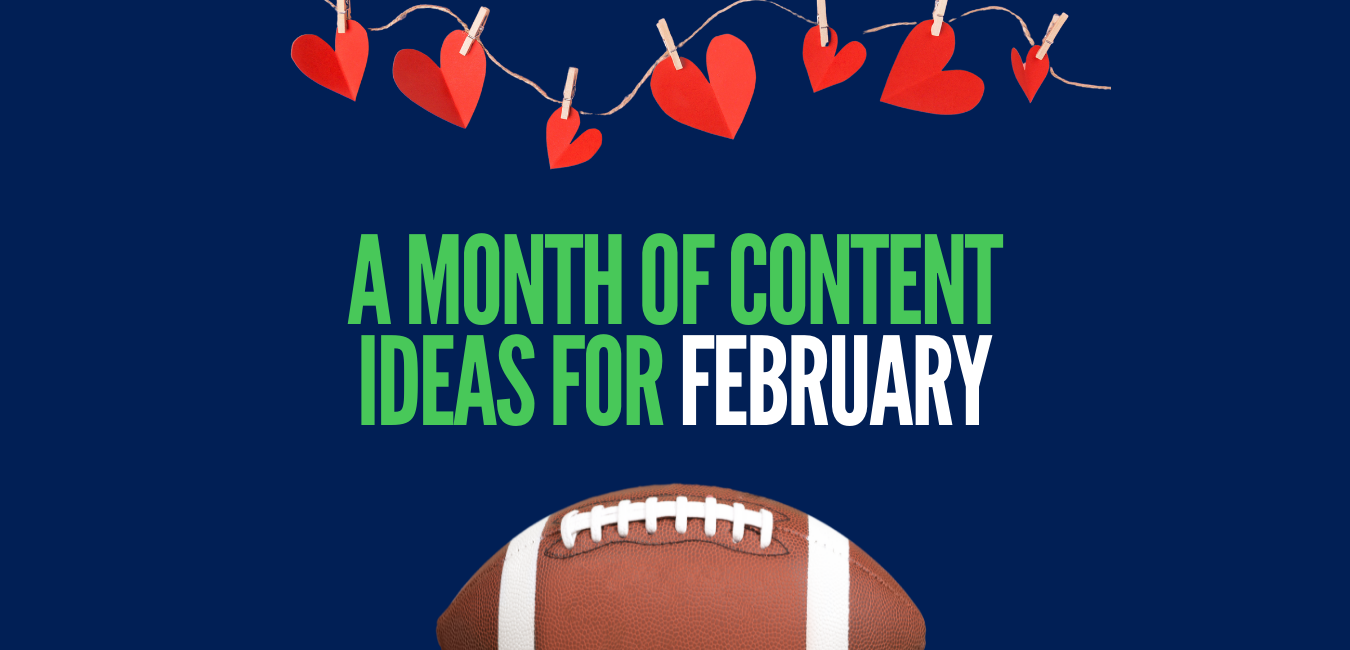 The second month of the year brings the end to much of the winter cold, football season, and marks many causes for celebration. We know it can take some time to come up with ideas in relation to holidays so we've put together a list of special events and festive ideas to spark a creative boost for the month to create content with.
February – Black History Month 
February is Black History Month. Dedicated to honoring historical Black figures that have made an incredible impact on the world as we know it today. You  can attribute Peanut Butter, Ironing Boards, refrigerated trucks, traffic signals, voting equality and jazz music to black inventors.
February – National Snack Food Month
Wings, chips, or celery sticks? Foodies worldwide do not need an excuse to snack, but here is the perfect day to have one.
February 1 – Lunar New Year
Lunar New Year is the beginning of a calendar year whose months are Moon cycles, based on the lunar calendar or lunisolar calendar. It is particularly celebrated in countries within East and Southeast Asia, being influenced by the historical Chinese lunisolar calendar.
February 9 – National Pizza Day #NationalPizzaDay
Whether you prefer thin-crust or Chicago style, these days call to celebrate the perfect combination of tomato sauce and dough. 
February 13 – Super Bowl LV #SuperBowl2022
The annual football championship is set for February 13th. 
February 14 – Valentine's Day
For the lovers…A day to show that special someone what they mean to us. 
February 25 –National Skip The Straw Day
In support of the good of the planet. National skip a straw day encourages users to skip the use of plastic single-use straws as a form to combat plastic waste.