Reels The Future of Instagram
It seems like Instagram Reels are garnering more and more attention over time since their release. What does everyone love, and how are "Instagramers" using and taking advantage of Reels? Instagram defines Reels as: "A new way to create and discover short, entertaining videos on Instagram," but what's the story and purpose behind the introduction of Reels exactly?
It has been a year since Instagram debuted its Reels feature. And the verdict is in. Reels is a new turning point in the social media horizon. In June 2021, Adam Mosseri, the Head of Instagram, announced that it would turn its attention away from photo sharing and lean into entertainment and video sharing, after the success of its competitors.  This is big news! Instagram's original purpose was a photo-sharing platform. So what does this change mean for the future exactly? Instagram will now be focusing on their newest video feature, which is Reels! This is an important part of an Organic Social Media strategy.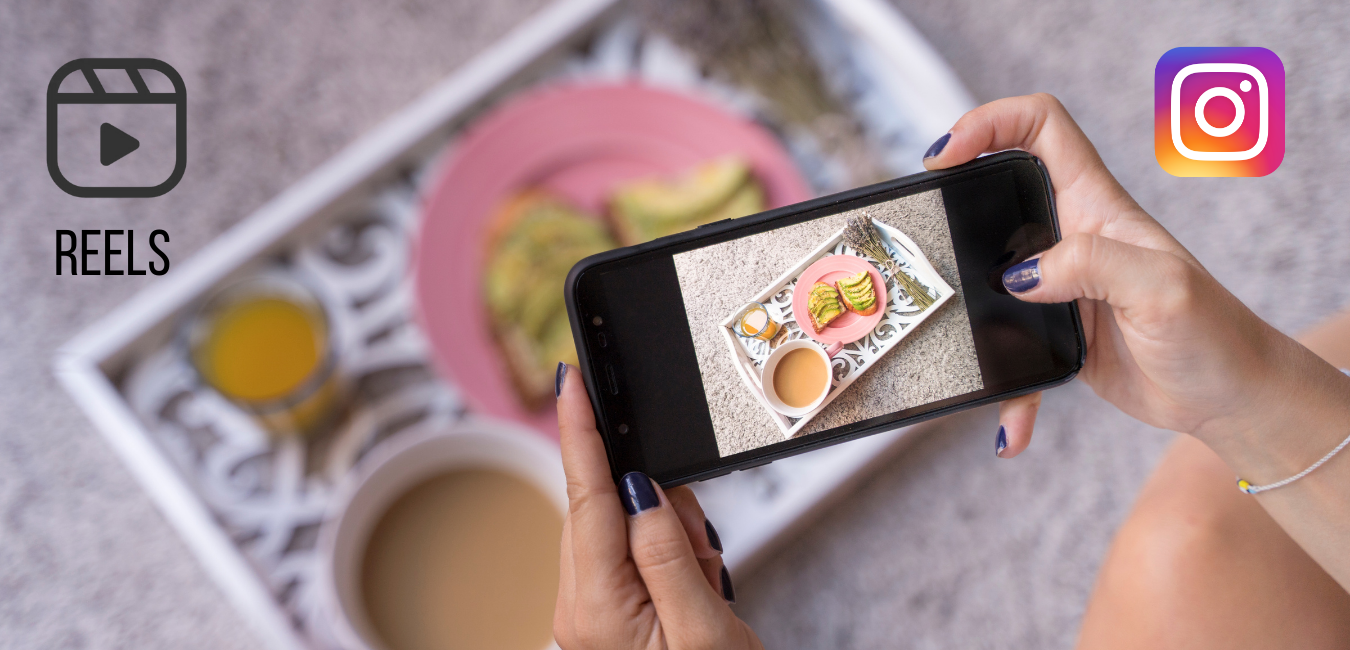 What are Reels, you may ask? Reels are videos designed to be filmed in vertical mode via your smartphone and edited in Instagram's native app, an idea that Instagram created explicitly to compete with their rival Tiktok's video sharing platform. The idea is to have beautiful or exciting video content instead of the static photo posts that we have grown used to. Reels are slightly different from IGTV and regular video posts, but there are clear distinctions between the three. IGTV being an older feature, is designed for longer format videos, typically in landscape mode. Regular video posts are cropped videos that go up to one minute. Reels are also up to a minute long and can be shared on your feed like IGTV and found in a section designed specifically and exclusively for Reels. The Reels tab is placed at the center of your profile and has the potential to organically reach far beyond your follower count.
How can I take advantage of Reels?
 The future is here! And with new obstacles and challenges comes new ideas and content to be created. Many will notice when uploading Reels that their reach has dramatically increased. We calculated a +450% increase in reach in seven days after uploading two Reels. Content Interactions also increased by over +250%. So, where should you start? Our advice is to begin posting video content that perfectly captures your purpose or intention within your niche, tells a story, or has a before and after. Need help figuring out what content best suits your needs? Follow our Social media for tips and tricks!
Instagram Reels have proven to be a big success when it comes to user engagement, and this is only the beginning of what they can bring. We are seeing everyone use Reels from individuals, brands, and businesses. There are opportunities for everyone with Instagram Reels! As Reels continue to become a popular and essential aspect of the Instagram user experience, it's safe to say that we can expect to see Reels and its in-app features further evolving. We are already witnessing Instagram roll out new features to Reels, such as "Instagram Reels Shopping," where users can now tag products, making them fully shoppable at the click of a button, but that's a story for another blog. Stay tuned and follow us.