How Zaytech Gave Bahia Bowls A Voice – Bahia Bowls Case Study
It all started with a purpose…
Ben Casey started Bahia Bowls with the idea that healthy food should be affordable. He noticed that college students in his area could not afford many healthy options and were stuck with eating fast food. Casey, being a college student as well, knew the struggle. So, Casey collaborated with Van Hatziyianis, a family friend, and came up with Bahia Bowls. It is a place that offers a range of smoothies, Acai bowls, and other items such as coffee, salads, and wraps at a price that a struggling student could afford. This was an instrumental idea that Casey had in mind when coming up with the concept of Bahia Bowls. Bahia Bowls is a corporation with 11 locations around the country and plans to open up to 100 more in the next five years.  Bahia Bowls' corporate page represents all locations and is a voice to the franchise as a whole.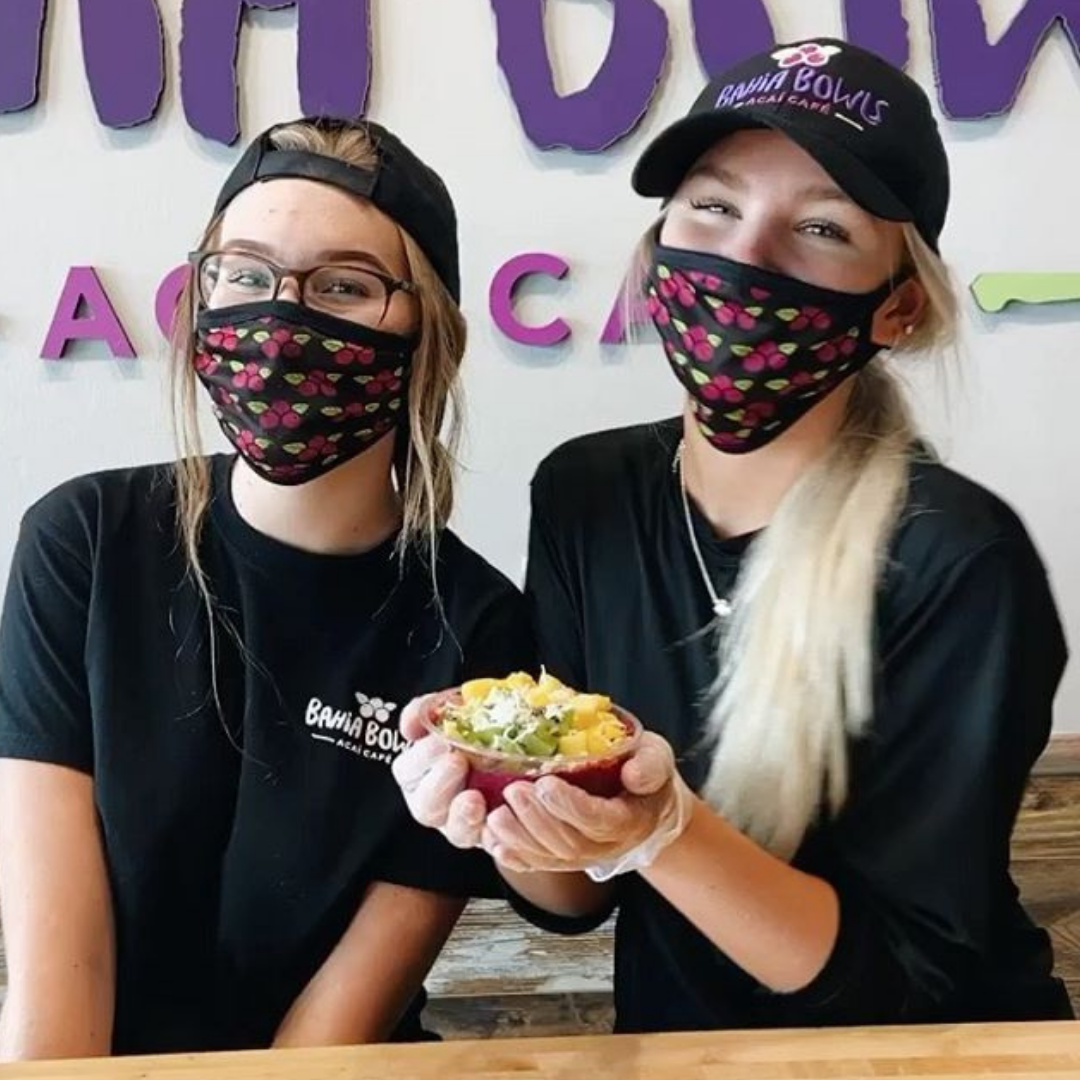 THE PROBLEM
Bahia Bowls already has fantastic and photogenic products and a supportive community following of locals, making sense as to why they could quickly produce a good size following despite minimal postings throughout its history. In spite of not frequently posting, Bahia Bowls still gained a decent following but knew their social media had so much potential. Bahia Bowls was well aware that hiring a professional marketing team to take over duties would be the most beneficial next step for the company. However, they came to find that not all agencies are created equal. 
Bahia Bowls ran into a couple of problems that hindered their progress in their social media growth. Bahia Bowls' posts under this marketing agency were not conveying their best attributes to satisfy the customers or Casey. Casey was dissatisfied with the way the previous agency was presenting the company online. Visually, the agency used stock photos of things like fruit, which was only somewhat relevant to the brand because fruit is an ingredient used in their smoothies and bowls. On a conceptual level, captions were interactive but unrelated questions and information relative to the fruit, but disingenuous to the brand in how captions were so generalized. Followers were not looking for the latest fruit fact. They were looking for Bahia Bowl content.
Without the proper knowledge, tools, and strategy, it can be difficult for a company to effectively take advantage of social media. Before, social media agents that had managed Bahia Bowls did not take the proper time or care to post content Bahia Bowls needed to grow and engage with their audience.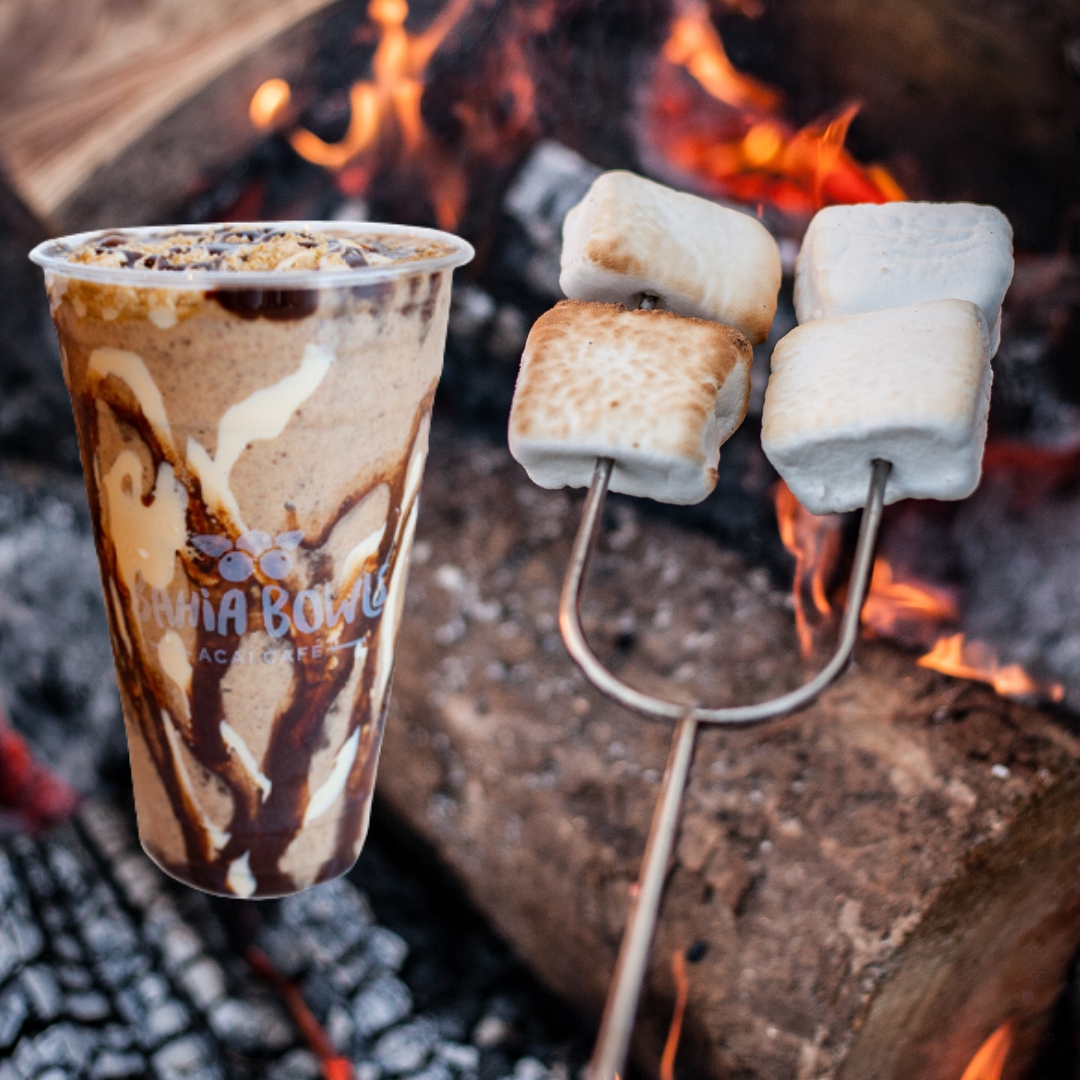 THE SOLUTION
Here is when we come in. It takes time and resources to gain a notable social media presence that many businesses do not have at their disposal. Zaytech knows this to be a problem with many businesses and found a solution to help them grow. Creating a successful social media marketing strategy relies heavily on understanding the target audience and producing relevant content. To properly build a strong marketing strategy, Zaytech pinpointed Bahia Bowls' weak points. Firstly, their brand voice was not being communicated as effectively as it could be. This made their presentation look more formal and strayed away from the original brand theme, mission, and target demographic of young college students and healthy eaters on a budget. Consequently, Bahia Bowls were not increasing their following at a steady rate as they once were.
Zaytech's Marketing Team also focused its organic social media strategy on three main areas to get Bahia Bowls Corporate page in the right direction and increase its brand awareness. Those areas include interacting with followers, analyzing impressions, and thus growing engagement focused on Facebook and Instagram platforms.  Businesses may assume that posting a photo of their product should be sufficient for potential customers to find their social media intriguing enough to follow and think enough to want to visit, but that is just not the case. There is an abundance of different variables to look for when creating a post targeted to a businesses' customers base, including but not limited to region, age demographic, and the actual product at hand. For Bahia Bowls, we looked at what their brand stood for. Their brand is fun, colorful, healthy, youthful, and above all affordable, a given for the Acai bowls and smoothies that the company is known for.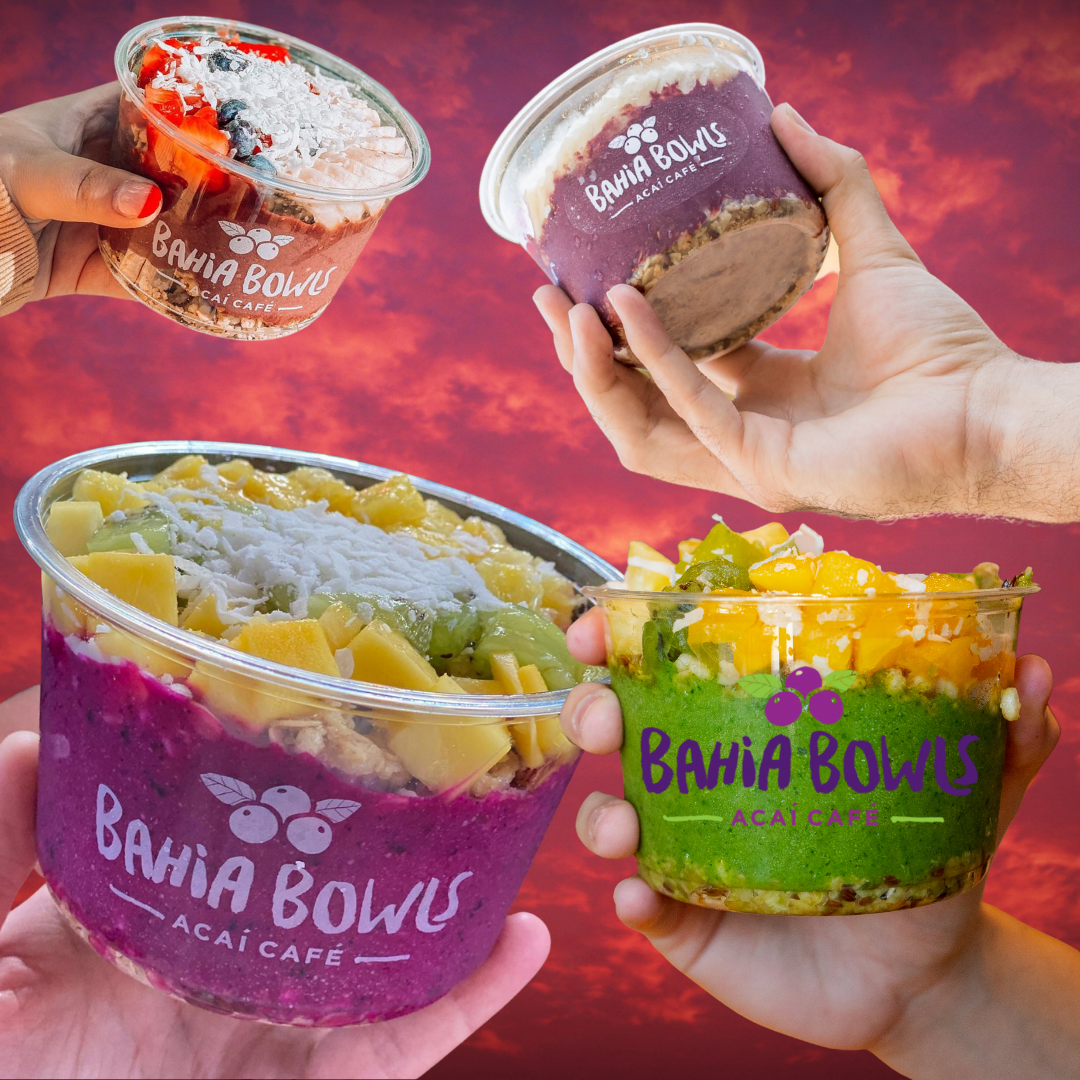 When Bahia Bowls signed up with Zaytech's Gold Package for social media marketing, we helped grow their community, create engaging content, and showcase their brand voice. Bahia's customers finally recognized Bahia Bowls' personality from Zaytech posting content that connected with their audience and engaging with them as well. We also grew Bahia Bowls' community using relevant hashtags, reposting customers' photos, asking relevant, interactive questions, and interacting with the community of followers. 
As a Social Media Marketing Team, our job is to stay on top of trends and happenings. We actively follow the newest trends going on to keep up with Bahia Bowls' young demographic. Since we started working with Bahia Bowls, we created and implemented hashtags and encouraged their following to use #BahiaBowlFam when tagging Bahia Bowls. We also help set up and regularly update Instagram Stories and Highlights featuring the franchises and followers. The latest Instagram update utilizes videos in their new Reel feature and now prioritizes video over photo content.  Zaytech has now begun implementing Reels into Bahia Bowls' Instagram to increase organic reach.  
Gaining an audience is more than just posting a photo and then gaining likes and followers. One must make it a goal to create good content actively. Why would someone want good content, one may ask? Posting consistent good content can convince a person to follow and cause a chain reaction. Actively interacting with those followers keeps their business fresh in customers' minds and reaches a broader listening audience. Zaytech focused on creating a strategy to boost Bahia Bowl's presence by engaging and reposting with the audience. Followers of your followers will notice and take part and even convert into paying customers. Together we have managed to boost Bahia Bowl's account by utilizing their strengths: photogenic product, local community of followers, and brand voice potential and have exceeded all goals in relevance to organic growth. 
 ANALYTICS
Numbers do not lie. Let us show not tell the impact of Bahia Bowls's account throughout the first five-month period with Zaytech vs. The entire five months prior before joining.
Instagram Impressions are the number of times Instagram displayed all of your posts and stories to a user during the period. This does not include profile visitors. We have a 466% increase in Instagram Impressions from 16,625 vs. Our 94,087.
Instagram Engagements is the number of times users liked, commented, saved one's posts, and replied to stories. Zaytech has increased Bahia's engagement by 873.6% from 326 to 3,174 in this time frame.
Profile Actions is the total number of times users clicked on the links within your profile to contact you, get directions to your location, or visit your website. We increased profile actions by 295% from 63 to 249.
Follower Growth increased by 27%, gaining 373 organic followers in the five-month time frame vs. 17 gained followers in the previous five months, a 53x follower increase in the same period.  
 MAKING THE QSR 40/40 LIST FOR 2022
Bahia Bowls recently made the list of the QSR 40/40 America's Hottest Startup Fast Casuals! With their success and their operators looking to launch more locations, they don't plan on slowing down! According to QSR Magazine, "Since August of 2020, following an initial plunge in sales, flagship locations have generated business 40% higher every month, year-over-year." With these numbers that speak for themselves, it's no surprise why Bahia Bowls made the list!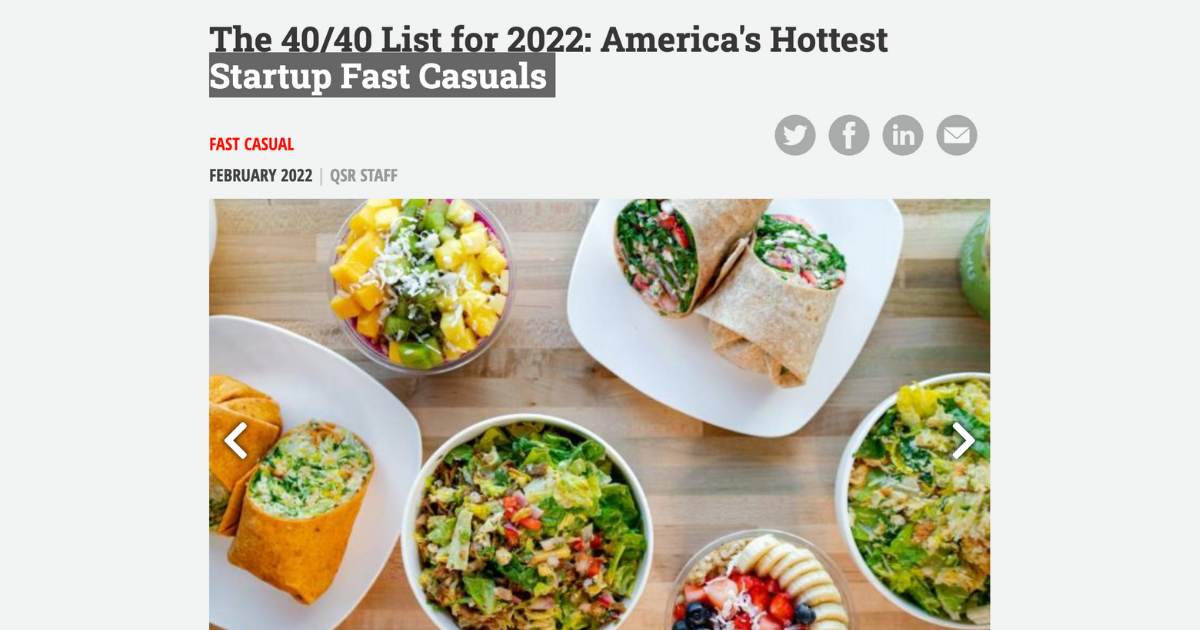 CONCLUSION
Our strategy has undoubtedly placed the company front and center to their large audience. Without the proper knowledge, tools, and design, it can be difficult for a company to take advantage of social media effectively. Before, social media agents that had managed Bahia did not take the proper time or care to post content that a Social Media Marketing Team needed to grow and engage with their audience. We place careful personalization in content and trends for each client in mind to grow at a steady rate consistently. Our strategy in relevance to this client was increasing follower interaction using brand voice and has been a successful one. Bahia's account throughout the five months with Zaytech has been a breakout phase for the company. "Zaytech has been a tremendous help to us during our growth at Bahia Bowls Acai Cafe! They assist us with social media and online ordering and are always very communicative and pleasant to work with. A very diligent and reliable team!" Says Casey.