14 Smart Online Order Features Designed to Improve the User Experience

Smart Online Order offers a Clover POS system designed to make it quicker than ever for our clients to charge and receive orders from their customers. But did you know about our 14 additional features designed for you, our clients to have the most optimal experience possible? Continue reading to see all Smart Online Order has to offer via our Clover POS.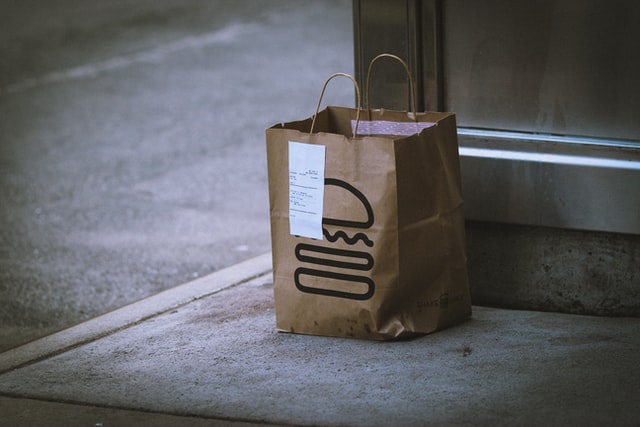 Pay Upon Delivery
This feature allows customers to order online and pay upon delivery. This makes it easy for the customer to be able to have their food delivered and then pay with whatever form of payment that is most convenient for them at delivery.

Email Notifications
Both the customer and business owner will receive an email when an order is placed. The purpose of this is to both notify the customer of a confirmed order and to keep track of the status of the order for both parties. Customers are able to take advantage of this by being able to be updated on all details regarding their order up until delivery or pick up.

Secure Payment
We use the latest SSL encryption to protect customers' credit card data. We ensure all orders placed through our Clover POS are financially secure. So both the business owner and their clients can ensure the safety of their personal information is good and well in our hands.

Delivery Zones
Restaurants have the option to choose various delivery distances and personalized pricing. Users can also create delivery drop-off areas by setting a radius or drawing it out. So you can choose your own barriers to prevent delivery drivers from going on bridges to make a delivery. And customers that are further away can be charged a higher fee as opposed to customers that are closer. 

Create Coupons
Businesses can easily set discounts with or without expiration dates to increase sales. So whenever your business offers a weekly or even timeless special you can easily add, edit, or remove your chosen discount. All done from the comfort of your very own Clover POS. 
Tracks Stock
Your inventory is synched with your Clover. So if you ever sell out on something Clover Auto-deducts inventory count when a product is sold on your website to prevent the over the sale of your merchandising. All done without the stress, hassle, or worry of having to update any details or giving out refunds.

Personalizable Store Layouts
Our clients have the option to choose from 6 different store interfaces where each one offers a unique customer experience. With your personal insight, we can customize your layout to your heart's desire and match it to your personalized colors, photos, and themes. Making it project your restaurant's image perfectly for online use and viewing.

Work On All Platforms
Smart Online Order is mobile-friendly. Making ordering online as optimal as possible to use from all screens without sacrificing responsiveness or speed. We have made it easy with automatic adjusting to all screen sizes so customers can swiftly order from whatever they please. 

Pay in Store
Paying in-store allows customers to order online and easily pay in-store. Making it effortless for customers who are on the go-to order ahead of time and pay during pickup in-store in order to save time for both parties.

Hide Inventory Items
Discontinued an item or just sold out for the time being? That's no problem with the Clover. You can easily hide categories, items or modify them from appearing on your website. That way you don't have to show everything that is in your Inventory and prevent customers from accidentally ordering an item that is not currently in stock.

Fast, Technical Support
Accidents and mistakes happen, we understand this. The good thing is we offer quick and easy technical support online via our website here. You can even send us a quick text for help at (925) 414-3848 to make things as trouble-free for you as possible. 

Instantly Print Orders
When a customer places an order, it will print to the Kitchen and Clover Printer straightaway. Making it easy for all in-house workers to be notified about an order to start on right away. Not to mention to make it as quick and painless for the customers to be able to pick up their orders as soon as possible. 

Text Message
Business owners have the option to receive a text message as soon as the customer places an order. This feature also notifies customers via text message on their order updates up until being ready for pickup or delivery. Making it convenient for customers to be notified directly to their smartphone.

Allow Scheduled Orders
This feature allows customers to schedule their orders to be placed at a specific time during your business hours. Businesses can allow customers to schedule an order up to 90 days in advance for both parties' timely convenience.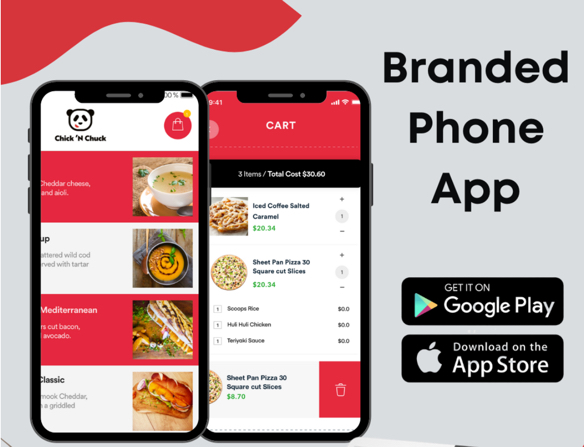 Now that you have been notified of all of Smart Online Order's convenient features is there anything new you learned that you can implement into your own business' Clover? Together, we can optimize your business menu with Online Ordering to attract more business by making it convenient for both customers and employees to receive and get out orders as easily and quickly as possible.