How Social Media is Impacting the Advertising Landscape and the Future of Marketing

Social media has been changing the advertising landscape for a while now, but it's just getting started. The future of marketing will be heavily reliant on social media, and there are several ways to make your marketing more effective by incorporating social media channels into your strategy. In this blog post, we'll explore how you can use Social Media to grow your audience and as a result get more customers to order online from your business.
Social platforms have opened up opportunities for brands of all sizes to get involved with their target audiences through interactive features like live Facebook posts, Instagram reels, promoted posts, and instant messaging capabilities. This is all great news for online businesses because it means they can use social media to start conversations with their potential and current customers.
For example, if a customer posts on Facebook that they're looking into buying something online from your business, but they're unsure about what food category or variation of the item to purchase. You can make this process easier than ever before! All you have to do is respond in real-time and let them know what other people are ordering or your current recommendations. This type of interaction shows that you care and are responsive to your customer's needs. Furthermore, it allows for other potential customers to have answers to similar questions.
Another great way to utilize Social Media for growing an online audience is by using paid ads on popular online platforms like Facebook and Instagram. These online ads can be used to promote your business directly so you can expand your reach and share information about products or services with a wider audience than before. For online businesses, Facebook ads are particularly effective because they can be targeted to specific audiences. For example, you could target people who have liked your page in the past but haven't visited for a while or new online shoppers that might want to buy from your business. By putting these strategies into practice immediately, your business may see an increase in their online orders and discover how social media can have a positive impact on their business.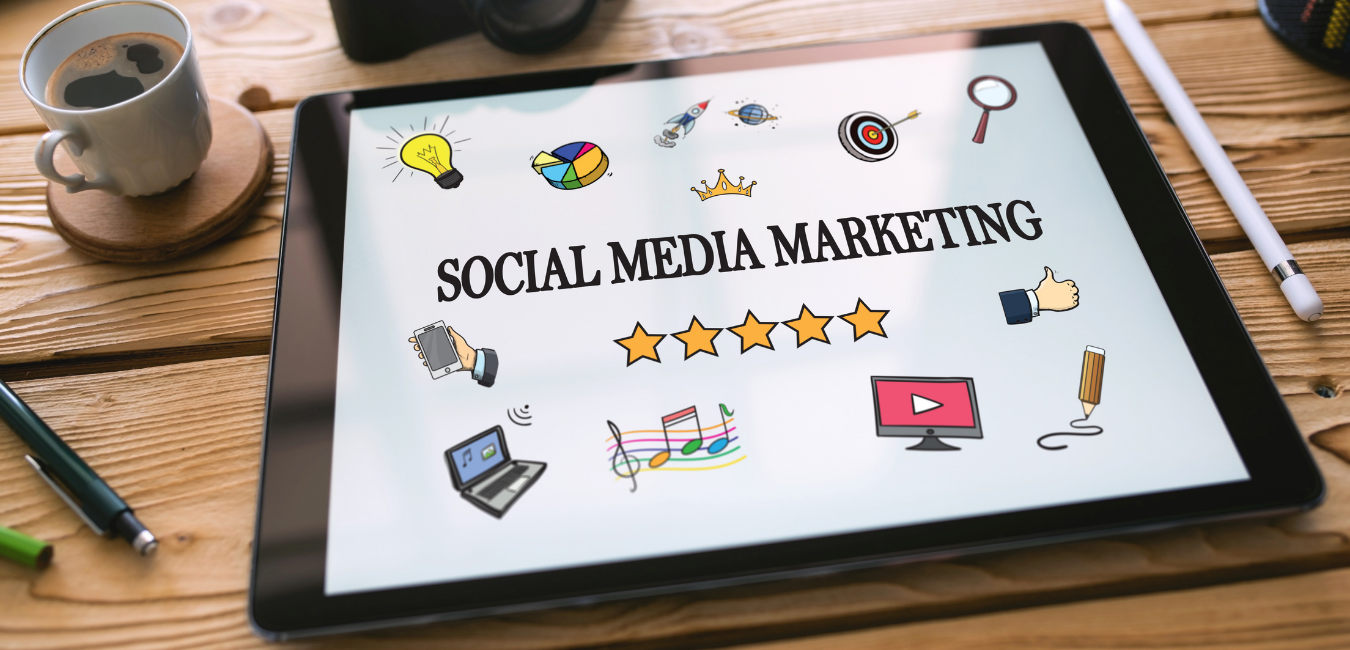 Social Media Marketing to Target your Followers
Marketing today is all about growing an online following, making sure they are truly engaged online, then using that opportunity to drive revenue by getting them to order online from your business! Social media has opened up the doors for companies of any size to get involved in social conversations with their customers which makes it easier for businesses of every type to make more money online through Online Ordering. The future of marketing will be reliant on social media platforms, so it's important to embrace these online platforms for your business to get more customers in-store or via online orders.
Your marketing strategy should be built for the future, and that means it needs to include social media. You can use these platforms as a way to grow your audience by connecting with potential customers who are already talking about you on Facebook or Instagram. If you're not sure where to start, we have experts ready and waiting to chat with you! Let us know if there's anything else we can do for you today.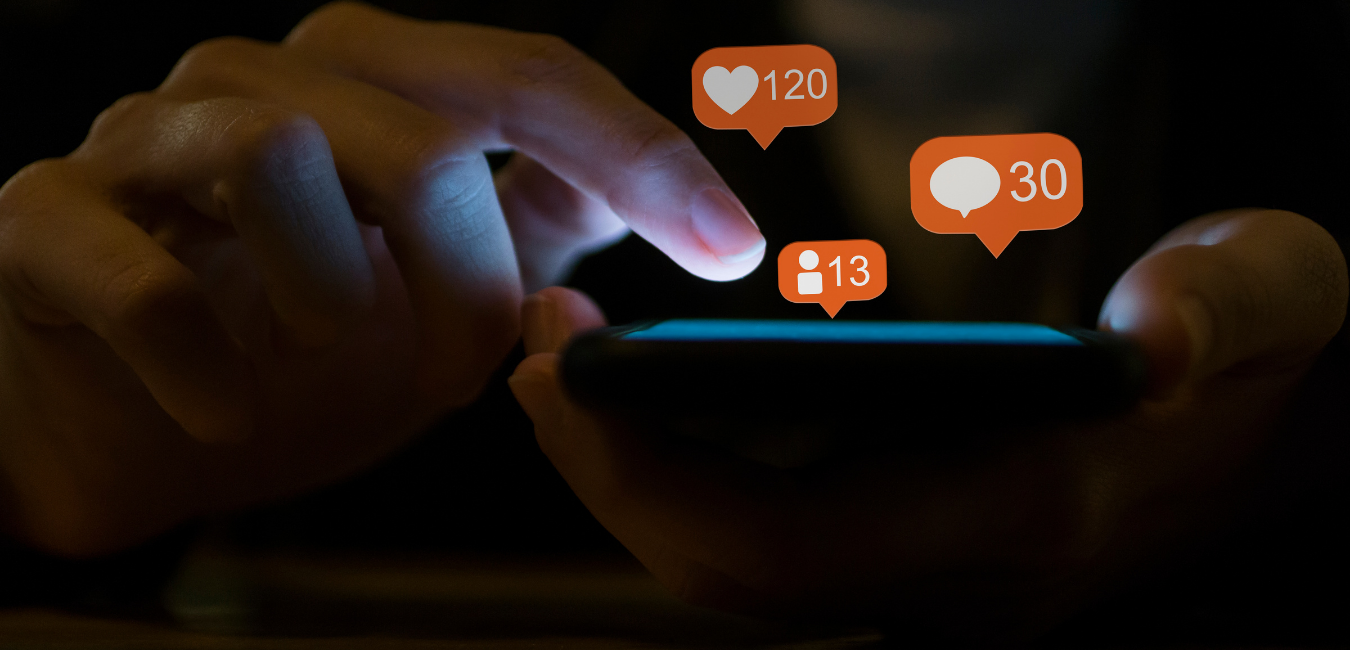 Social Media Platforms / Channels
A great marketing strategy should be built with having the right social media channels! Determining the best social media channels to be used, and the type of content that should be shared is an important step in any marketing strategy. This is why It's important to be more relevant and effective on social media with the right social media strategy and channels. You need the right context, which means understanding what your audience does when they use each platform differently-whether it be Facebook or something else! As an example of this idea in action let's say you are creating content for Instagram; make sure there are some things about how people can find images that match their interests (ease of access) as well as any other tips necessary, depending on where these users may roam online -or on different devices like smartphones or tablets.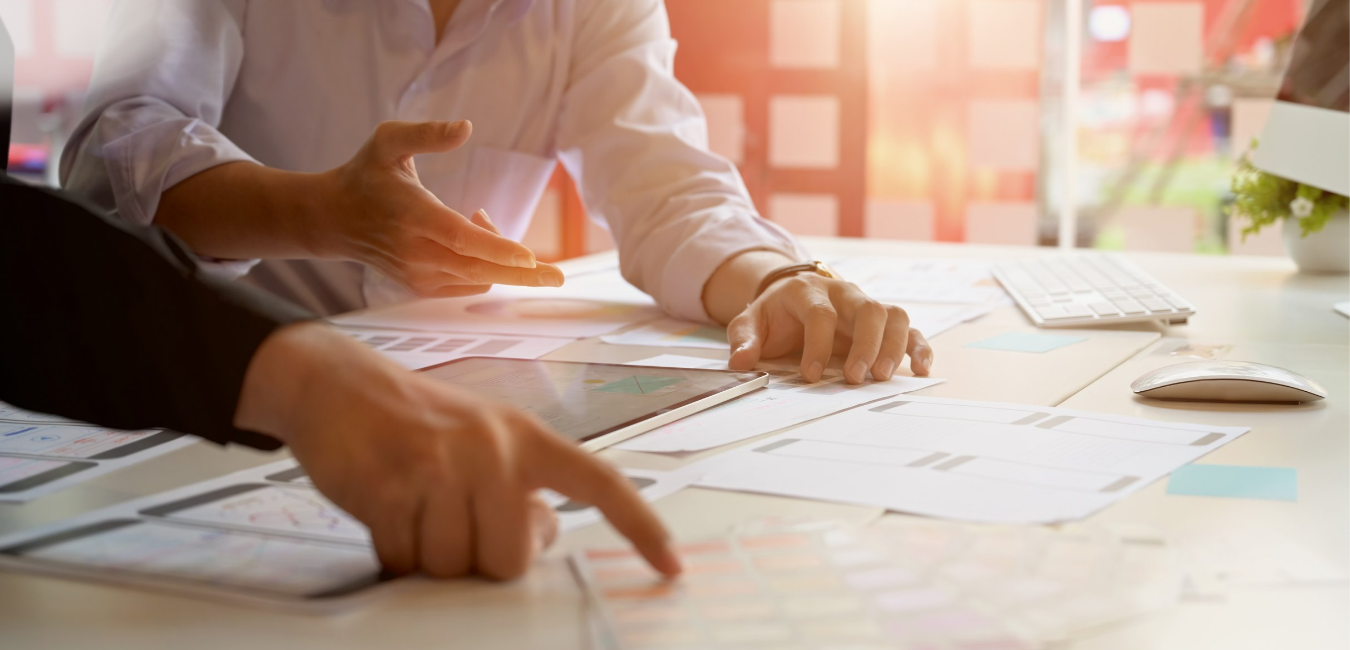 Social Media Strategy to Reach your Target Audience
Social Media has opened up the doors for companies of any size to get involved in social conversations with their customers which makes it easier for businesses of every type to reach their targeted audience. Marketing today is all about growing an online following with your targeted audience, making sure they are truly engaged online, then using that opportunity to drive revenue by getting them to order online from your business -whether it's offline or online. Social media marketing is the new face of the internet and it is crucial to not ignore this fact in today's modern world. Social media has simplified how we communicate with each other and has broken barriers that previously stood in our way. The ability to use social media for personal gains, such as connecting with old friends or long-lost family members is important but one should not ignore how valuable it can be when used for business. The idea of social media is no longer foreign to the business world and it has become a key factor in increasing your business's public knowledge and popularity. While this is not a new concept, many companies still fail to incorporate it into their marketing strategies. Instead, they rely solely on traditional forms of advertising such as newspapers and magazines which sometimes can be expensive and may not reach their targeted audience.
Furthermore, advertisements placed on television or radio are often easily ignored by consumers while ads posted on Facebook are readily available for viewing. The way Social Media works allows users to see what other people are talking about which may be directly related to your company or service. This gives your brand more exposure while helping you reach the audience that you want most; new customers.
The most vital aspect of Social Media for a business is the ability to engage with your potential clients. A successful post or status update is one that stimulates discussion amongst users and is often humorous, witty, or thought-provoking. These qualities are what will set you apart from other companies who may be competing for attention to everyone, while you focus on your target market.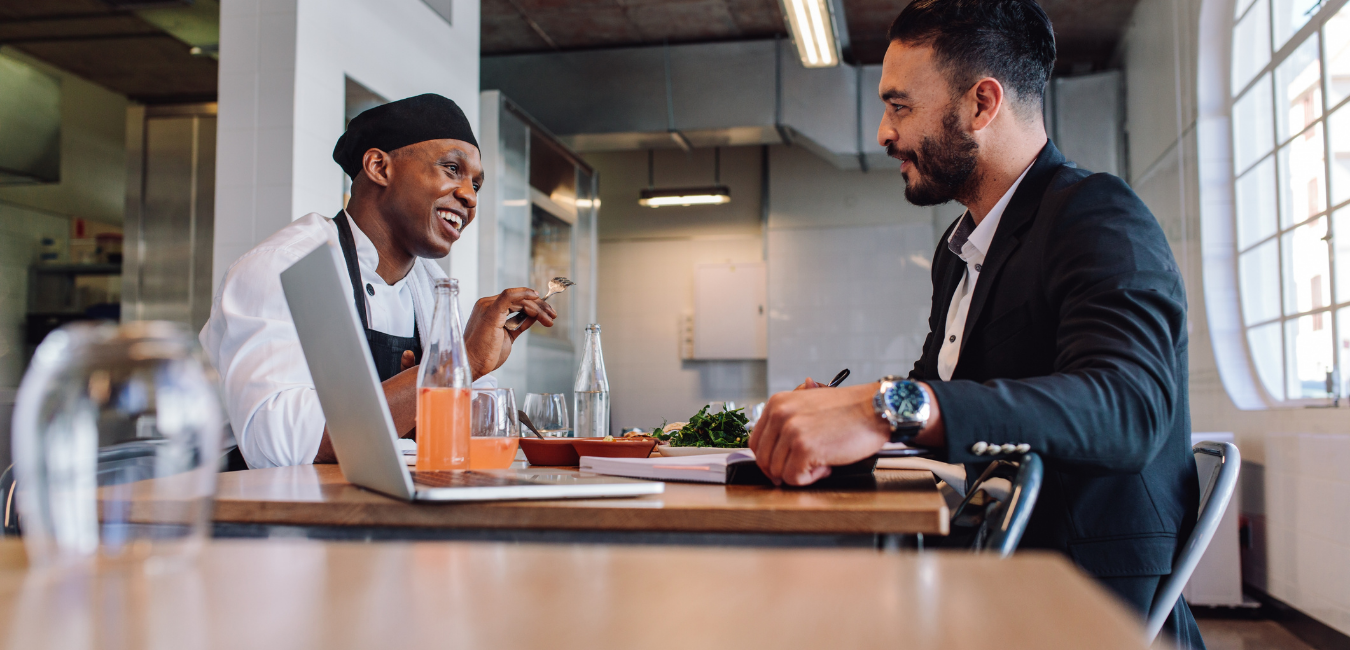 Social Media Marketing Strategy for Restaurants
Restaurants use many different types of marketing to increase their revenue and keep customers coming back. This can be anything from advertisements, flyers, business cards, or even word-of-mouth advertising. However, one thing that is becoming more popular among restaurants is the use of social media platforms like Facebook and Instagram. These platforms allow businesses to connect with customers and establish a connection that could last for years if done properly.
Using social media as a marketing tool can be very successful but it has to be used correctly in order to get the best results. First, start by creating an Instagram account for your restaurant (if you don't already have one) and post pictures of what your restaurant offers such as food, drinks, etc., along with pictures of your restaurant or its environment. The next step is to create a Facebook page for your restaurant (again, if you don't already have one) and post on it regularly with content related to the restaurant like new food items, drink specials, events at your business, etc., along with more pictures that can be helpful to customers who are looking for reviews before they visit.
If you want even more exposure then you should try running a few contests using both Instagram and Facebook. This could be anything from taking a picture of specific people inside the restaurant and asking them what they ate, or offering free meals in exchange for honest reviews on how well certain foods tasted. Giving out free samples of food or drinks can help you get more reviews online which will lead to even more people visiting your business.
Finally, remember that social media is not just for the customers; it's also a great tool that allows customers to see who you are as a business owner, what other businesses that serve similar foods like yours offer around the area, and what promotions you currently have going on at your restaurant. If this is done correctly then it could lead to increased sales due to having better connections with local customers.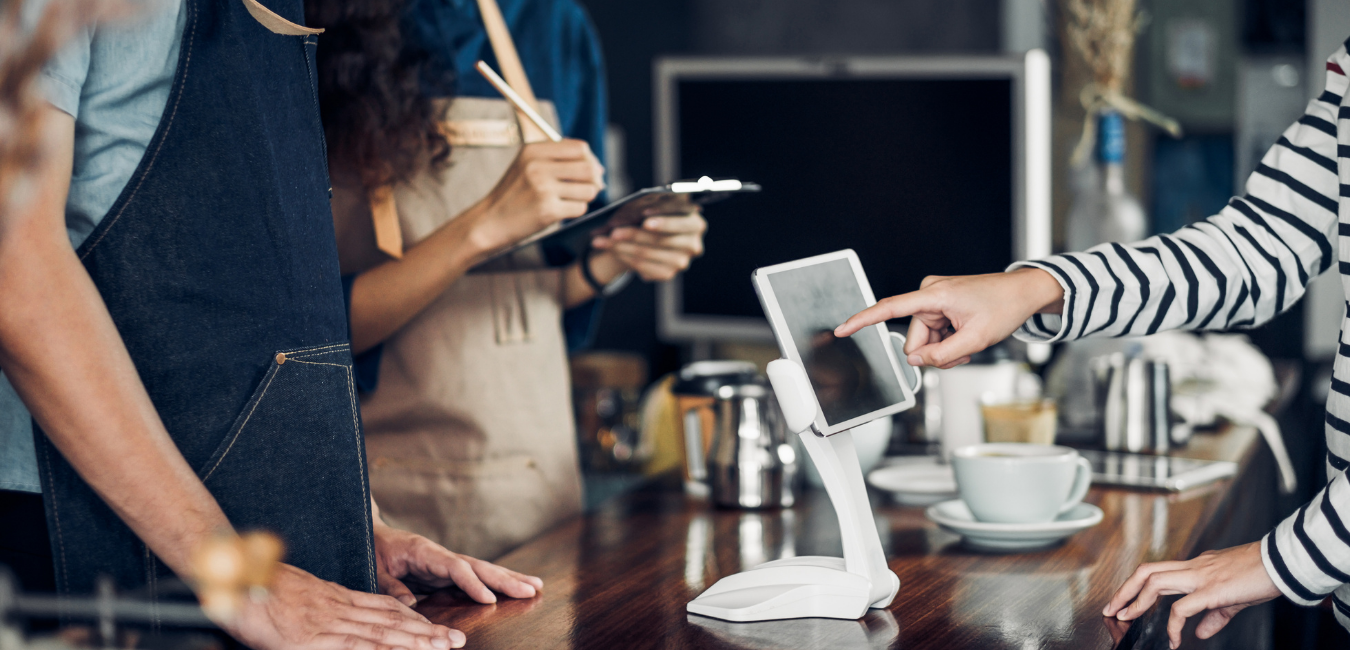 Do's and Dont's for Social Media Marketing for Restaurants
Social media has become a tool that cannot be ignored by restaurants today no matter how big or small they might be. We all know that social media provides great reach, but one needs to use it wisely. Here are some of the dos and don'ts for restaurants on social media:
Do: Use Social Media To Engage With Your Customers
Customers love social media, almost as much as they hate it because of how impersonal it can get. However, if you use it correctly and engage with your customers regularly, then you're bound to see success and increased revenue. This is where your initial restaurant marketing efforts should start; by building a strong bond with your target audience. Because that's what we do best!
Dos: Post Regularly And Be Relevant
Well, this isn't exactly a 'do'; rather more like a must. Restaurants need to be constantly active on social media so their business is always in sight. Posting regularly not only keeps you in people's minds but helps to engage your audience and draw them back. Plus, if you post regularly about things relevant to your industry such as discounts or deals, then it can go a long way in drawing new customers to your business.
Don't: Get Negative Or Be Spammy
It might be tempting, but don't do either of these two things on social media. Social media is all about getting connected and interacting with other users and businesses; so let that mindset guide you when posting online. Also, remember that everything you put on the internet stays there forever; so try to avoid making any offensive posts or being spammy because it will ultimately turn away potential customers from trying out your restaurant.
Do: Be Authentic And Add Value To Your Audience
Be honest and open on social media – this is what customers want nowadays. Customers appreciate it when they see a business that's being up-front about their products or service, and not just trying to sell them something. You can achieve this by posting relevant and interesting content and adding value to your customers' lives in some way; you might be surprised at how effective it can be!
Don't: Don't post irrelevant content
It's great to use social media as a marketing tool, but make sure you don't overdo it; especially if your target audience is your local community (which is probably the case). Customers like getting information on businesses they would like to support, but they don't like feeling overwhelmed with promotional posts about irrelevant content
Khalid Saleh is the CEO of Zaytech. He understands that behind every great technology is a great team. He believes that having the right team and a great culture is foundational to making great products.
When he is not working, he enjoys learning, reading, and spending time with his family.