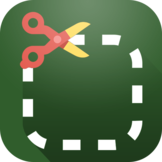 Smart Coupons
Smart Coupons is a no-brainer for any business that wants to increase customer retention. Easily print coupons on your customers receipt and upon their return scan the QR code to give them the discount
Description
Get the power of printing Supermarket Receipts on your Clover Station. Smart Coupons is a no brainer for any business that wants to increase customer retention. Easily print coupons on your customers receipt and upon their return scan the QR code to give them the discount
Easy Toggle switch to turn on or off coupon printing
Manually select the expiration dates and update them as needed
Option to set the minimum purchase amount required to get discount
Scan the QR code to apply coupon discount during checkout
Coupons are printed on customer's receipt (Less paper waste)
Only those with administration privileges can enable or disable coupon printing
Why should I use Smart Coupons?
Increase Customer Retention "Wow, I have a coupon for a 10% discount. Let's see what I can use it for!"
Bingo! You have just earned a repeat customer
Try the app at no risk for the first 30 days.
Special Offer for Smart Coupon Customers
Install our other app called Online Ordering by Merchantech and mention Smart Coupons either by phone or in the special instructions and receive an additional month of Online Ordering for free. We will set everything up for you. Take your business Online and have Online Orders print directly to your Clover or kitchen printer
This app offers the following subscription tiers
.
This app has a 30 day
free trial

Please e-mail or call now and mention "Free Demo." We will help set you up for free for 30 days so you can get access to all the features.
You can start accepting Online Orders as early as today.
Don't want to call or e-mail?
You can also send a text message.
(925) 414-3848
[email protected]