Video Production Specialist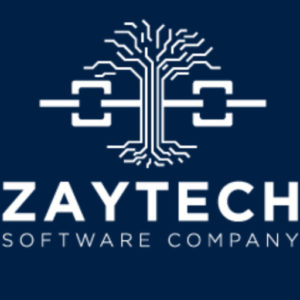 Mountain House (Headquarters)
About Zaytech:
We are a software company specializing in apps designed for the Clover POS system. Our applications have been carefully designed to accelerate business operations, boost team productivity, and empower small businesses. Our apps will save merchants time, money, and effort – be it printing, customized receipts, inventory alerts, or increasing business productivity. Ultimately, our goal is to make restaurants and retail stores efficient by upgrading them with user-friendly software.
Job Summary:
The Video Specialist will design, produce, and edit Zaytech's marketing video content. Expected pay rate between $18 to $20 per hour.
Duties/Responsibilities:
Creates and edits scripts and then determines the best method for producing a marketing video from the script.
Upload videos into a social media post for marketing purposes.
Collaborates with senior management/marketing teams to evaluate and plan productions.
Ensures lighting positions, sound enhancement, and proper recording equipment are in place to capture the best images in a variety of locations.
Records footage for staged and unscripted scenes.
Cuts and edits images to remove bad or extraneous footage, to add effects such as graphics or transitions, and to create a professional video product.
Operates equipment including cameras, editing console, time base correctors, audio board, and video switcher.
Recommends equipment purchases, upgrades, or replacements.
Modifies or designs equipment and systems to meet production requirements.
Oversees inventory and orders supplies.
Maintains, repairs, services, and installs basic video production equipment.
Performs other related duties as assigned.
Required Skills/Abilities:
Excellent verbal and written communication skills.
Proficient with Microsoft Office Suite or related software.
Thorough understanding of and ability to use basic video production equipment.
Thorough understanding of artistic styles, techniques, methodologies, and effects used within video production.
Education and Experience:
Bachelors degree in Telecommunication or Video Production; OR
Experience necessary to prove the ability to perform the described duties required.
Physical Requirements:
Prolonged periods sitting at a desk and working on a computer.
Must be able to lift up to 25 pounds at a time.
Ability to arrange sets and lighting to capture professional video.
Job Features
| | |
| --- | --- |
| Job Category | Video Production |
| Salary: | $18 - $20 /hr |
| Education: | Bachelor's (Preferred) |
| Experience: | Video Production; 2 years (Preferred) |
| Schedule: | Mon - Fri; 8 hour shift |
| Remote: | No |