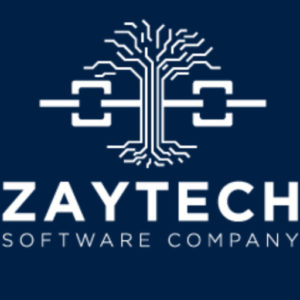 Mountain House (Headquarters)
About Zaytech:
We are a software company specializing in apps designed for the Clover POS system. Our applications have been carefully designed to accelerate business operations, boost team productivity, and empower small businesses. Our apps will save merchants time, money, and effort – be it printing, customized receipts, inventory alerts, or increasing business productivity. Ultimately, our goal is to make restaurants and retail stores efficient by upgrading them with user-friendly software.
Job Summary:
The iOS Developer builds, tests, and refines applications for mobile devices that use Apple's iOS operating system based on the company's standards and specifications.
Duties/Responsibilities:
Collaborates with senior management to understand user needs; drafts initial proposal and design of the application to meet these needs.
Assesses the feasibility of design and project parameters within time and cost constraints.
Analyzes user needs and designs iOS applications for customer use.
Develops code and designs iOS applications based on user specifications.
Modifies existing iOS applications to correct errors or improve performance.
Monitors and assists with iOS application testing and validation procedures and programming.
Monitors and assists with installation; ensures application operates within established specifications.
Gathers and evaluates user feedback and then modifies application for better usability.
Design databases for specific application areas.
Determines required system performance standards and hardware configurations based on client specifications, budget, security needs, and other parameters.
Collaborates with developer team.
Performs other related duties as assigned.
Required Skills/Abilities:
Excellent verbal and written communication skills.
Excellent problem-solving and analytical skills.
Excellent organizational skills and attention to detail.
Excellent time management skills with the proven ability to meet deadlines.
Extensive knowledge of coding languages and systems.
Ability to learn new coding languages and technologies.
Proficient with Microsoft Office Suite or related software.
This position is not available for long term remote work.
Must be willing to relocate.
Education and Experience:
Bachelor's degree in Computer Science, Engineering, or related field required.
Two years of experience as a software developer or engineer preferred.
Physical Requirements:
Prolonged periods sitting at a desk and working on a computer.
Must be able to lift up to 15 pounds at times.
Job Features
| | |
| --- | --- |
| Job Category | iOS |
| Salary: | DOE |
| Education: | Bachelor's (Required) |
| Experience: | iOS Developer; 2 years (Required) |
| Schedule: | Mon - Fri |
| Remote: | No |