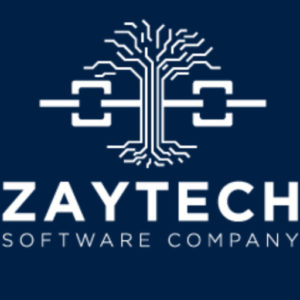 Mountain House (Headquarters)
About Zaytech:
We are a software company specializing in apps designed for the Clover POS system. Our applications have been carefully designed to accelerate business operations, boost team productivity, and empower small businesses. Our apps will save merchants time, money and effort – be it printing, customized receipts, inventory alerts, or increasing business productivity. Ultimately, our goal is to make restaurants and retail stores efficient by upgrading them with user-friendly software.
Job Summary:
The Call Center Associate is responsible for assisting customers who have questions regarding Zaytech's services or products via telephone, email, or online chat. This position will also be responsible for maintaining and updating customers' information in our HubSpot CRM. This position must be available to work on the weekends. The expected pay rate is $16-18 per hour. Not Remote.
Duties/Responsibilities:
Interacts with customers via telephone, email, or online chat to provide support and information on products or services.
Able to promote new or additional products or services.
Fields customer questions and complaints; when the issue is beyond the representatives knowledge, they will create a ticket for Tech Support using Jira.
Ensures that appropriate actions are taken to resolve customers problems and concerns.
Enters and maintains customer accounts and records of customer interactions through HubSpot.
Performs other related duties as assigned.
Required Skills/Abilities:
Excellent communication skills including active listening.
Service-oriented and able to resolve customer grievances.
Proficient computer skills with the ability to learn new software.
Education and Experience:
High school diploma or equivalent.
Customer service experience required.
CRM experience preferred.
Physical Requirements:
Prolonged periods sitting at a desk and working on a computer.
Must be able to lift up to 15 pounds at times.
Job Features
| | |
| --- | --- |
| Job Category | Customer Relations |
| Salary: | $16 - $18 /hr |
| Education: | High School (Required) |
| Experience: | Call Center; 2 years (Preferred), Customer Service; 2 years (Preferred), CRM; 2 years (Preferred) |
| Schedule: | Saturday & Sunday (Required), Weekends, Weekdays; 8 hour shift |
| Remote: | No |
| Number of positions to hire for this role: | 1 |